Furniture Removal

Every now and then, your home or workplace will need to upgrade its furniture; perhaps the old furniture looks out of date, or is simply too worn. Sometimes you find things in your attic that should have been thrown out long ago! Either way, you need a safe, cost effective way to remove the rubbish.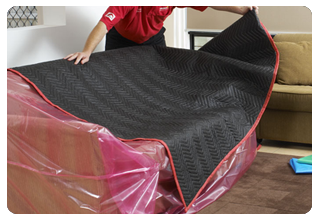 That's where G&P Junk Removal comes in. Whereas some people may turn to skip hire, our furniture collection service is popular and efficient. Why spend time, effort and money on obtaining a skip permit, a parking space and slowly filling the skip yourself, when our teams can come to you, at your convenience, and simply take away your waste for you? We even clean up any mess, leaving you with a tidy, newly found patch of free space. It is the stress free and time effective method of waste clearance.
You can also feel confident that when you let us take your furniture, you won't be harming the environment. Nearly all of our furniture removal results in re-use. We recycle whenever possible, and very often can give some of what we take to charity shops to be re-sold, (so please do not remove any fire labels on unwanted furniture.)
G&P Junk Removal is Safe Contractor approved, has ISO 9001 Quality Assurance and is fully insured to carry out any necessary work. We have had extensive experience in waste clearance and we know that whatever your requirements, we can meet them with professionalism, efficiency and in an eco-friendly manner. Old furniture cluttering up your house? Too much in the attic? Want to replace your out-dated furnishings? Don't hesitate to inquire about our furniture clearance service, and you can receive a free, competitive quote.
Take advantage of our great services to all your Furniture Removal London. Just call G&P Junk Removal today and speak to one of our helpful and friendly team members to discuss your requirements.
Telephone: 0208 776 7050 You can also email us at: info@gp-junkremoval.co.uk Our office hours are: Monday -Friday 8:30am - 5:30pm and Sat 9:00am - 3.00pm